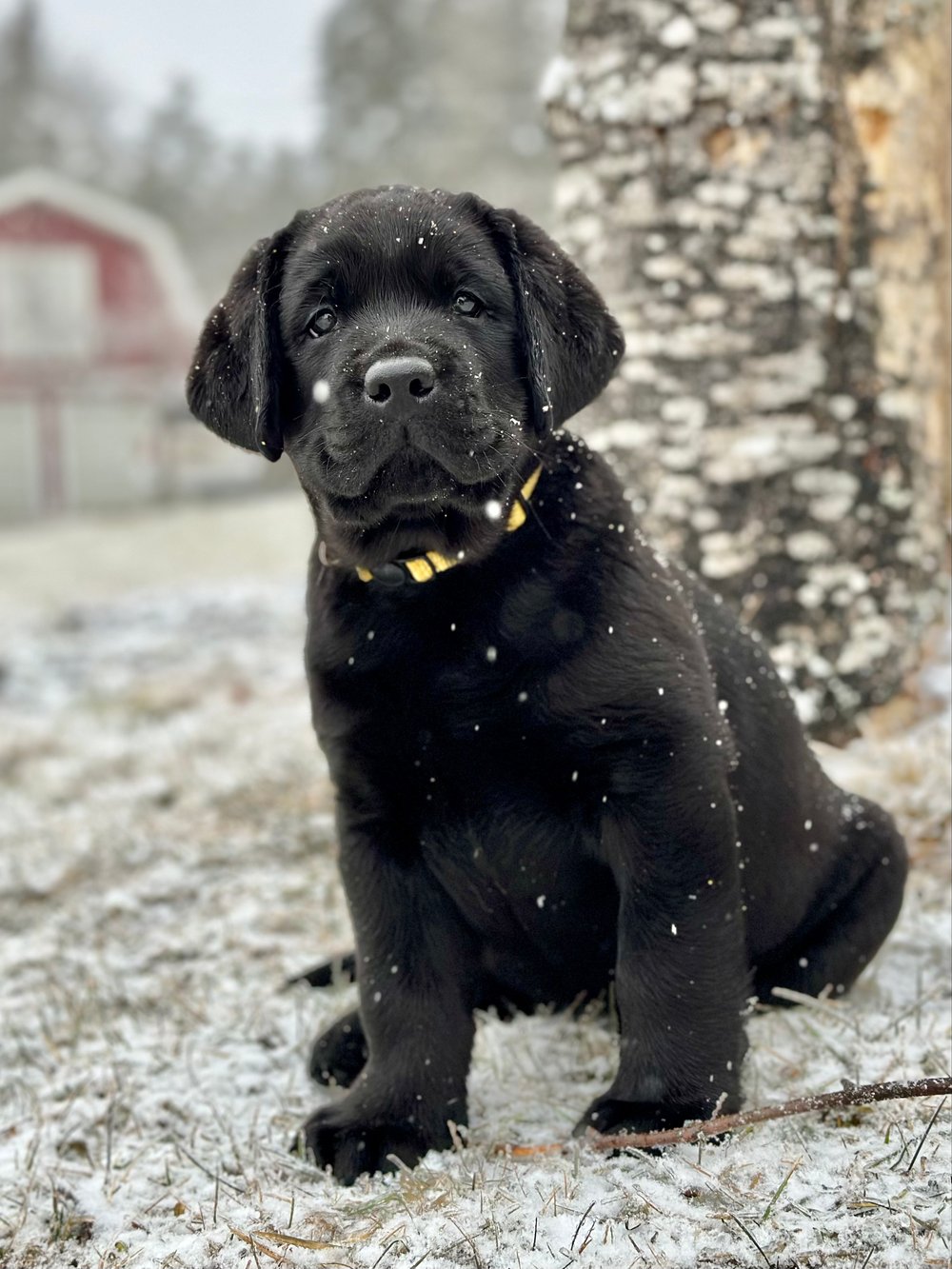 We are located in Lincolnville Maine, in the picturesque Mid-Coast area, between Camden and Belfast.​​​​​​​​​​​​​

We are a small hobby breeder that got into the business because we wanted to share our love of Labs with others.

We fell in love with the breed because of their easy going temperament, trainability, unconditional love and their overall enthusiastic attitude toward life. Because we love the look and temperament, we raise English-style Labrador Retrievers, which tend to be calmer than the American variety.

We take pride in producing quality Labs. We breed for temperament and conformation. We strive to improve our line with each breeding. All of our dogs are registered with the American Kennel Club (AKC) We breed the three colors recognized by the AKC, Black, Yellow and Chocolate.

Our goal is to make both you and our puppies happy.